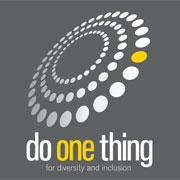 Last Monday, 21 May, was the World Day for Cultural Diversity for Dialogue and Development.
The United Nations Alliance of Civilizations (UNAOC) in partnership with UNESCO and others launched the world campaign "Do One Thing for Diversity and Inclusion"
As we can read in the UNAOC website, the 2012 campaign, by encouraging people and organizations from around the world to take concrete action to support diversity, aims:
To raise awareness worldwide about the importance of intercultural dialogue, diversity and inclusion.
To build a world community of individuals committed to support diversity with real and every day-life gestures.
To combat polarization and stereotypes to improve understanding and cooperation among people from different cultures.
Did you take part in this campaign? Share here your experience!