The Club de Madrid in collaboration with the Friederich Ebert Stiftung staged a debate on the issues at stake at the UN Conference on Sustainable Development at the UN's headquarters in NY, 10 November 2011.
Four Members of the Club de Madrid, Wim Kok (Prime Minister of The Netherlands, 1994-2002), Jennifer Mary Shipley (Prime Minister of New Zealand, 1997-1999), Ricardo Lagos (President of Chile , 2000-2006), and Luisa Diogo (Prime Minister of Mozambique, 2004-2010), offered their points of view on the key issues at stake at the UNCSD negotiation process.
Find here a summary of the event!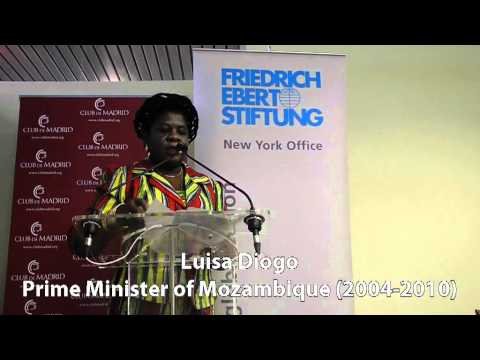 Please find additionally included Club de Madrid's Recommendations, in its contribution to the Rio+20 process.
What is needed?
Not to renegotiate the principles of sustainable development but to find the political will to integrate the economic, social and environmental pillars already agreed to in an institutional framework putting human well-being at the center of concern, and that reinforces principles of intergenerational equity and common but differentiated responsibilities.
Great challenges:
Developed countries must shrink environmental footprints as fast and as far as possible while sustaining human development achievements.
Developing countries must continue to raise their people's living standards while containing increases in their footprints, recognising that poverty eradication remains a priority.