Our Programme Officer, Carla Fernández-Durán, is now on a survey mission in Peru working together with Werner Puschra, who is the Executive Director of the New York office of the Friedrich-Ebert-Stiftung and expert advisor for the Shared Societies Project.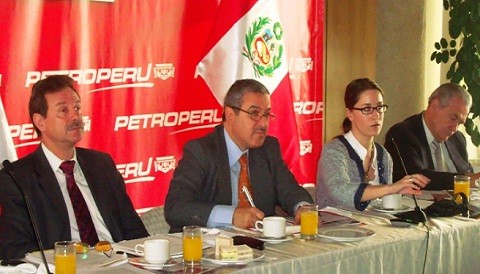 Here you can see both of them speaking at the Centro Nacional de Planeamiento Estratégico (CEPLAN) - Puschra is seated first from the left and Carla is the only woman in the photo.
Club de Madrid is evaluating the possibility of carrying out a Shared Societies Project in Perú. We are now working in South Africa and Kyrgyzstan, so this could be a perfect chance for improving our work and adding a Latin American country to SSP!