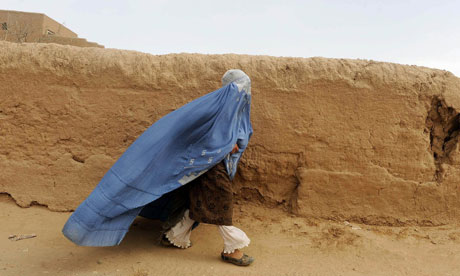 The 25th NATO Summit Meeting (20 – 21 May 2012) has come and gone, and already the international community and major donors has one eye firmly fixed on the next round of discussions when they reconvene in Tokyo, Japan in July of this year.
What is apparent is of paramount concern is that Afghanistan is not abandoned to the fate it was at the outset of the 1990s following the Soviet withdrawal. First and foremost, clearly efforts have to be redoubled to ensure that marked investment is made in ensuring sustainable development, guaranteeing people's basic needs and redoubling efforts to ensure frameworks are out in place to protect civilian and human rights.
Michael Keating, Deputy Special Representative of the UN Secretary-General (DSRSG) for Afghanistan, with responsibility for Relief, Recovery and Reconstruction (RRR), notes in an op-ed piece penned in The Guardian that the bedrock of longer-term security and stability in Afghanistan is sustained improvement in the quality of life, authorities that are accountable, institutions that function, and jobs.
Staggeringly, five million Afghans still live as refugees or undocumented migrants in the country, and despite a decade of progress in areas as diverse as freedom of expression and political participation, infrastructure and mine clearance, healthcare and girls' education, Afghans remain increasingly anxious about the future and a post-ISAF era.
Plainly, there is plenty to mull over in the run up to the Second International Tokyo Conference on Afghanistan. Michael Keating's piece below sheds plenty of light on the renewal of efforts to constructing a securer shared society in Afghanistan. Likewise, two additional links pour further light on Afghanistan's development challenges and the upcoming Tokyo summit.
Real security in Afghanistan depends on people's basic needs being met
Second International Tokyo Conference on Afghanistan
The Tokyo Conference and Afghanistan's Development Challenges