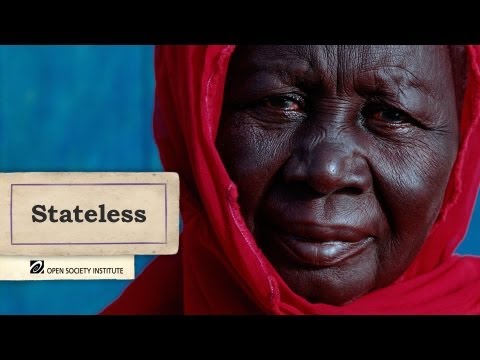 The Shared Societies Project strives to periodically keep you, the reader, up-to-date and abreast of all the latest developments regarding individual communities battles against statelessness. Last week we sought to draw to your attention unfolding events concerning the Rohingya community in Myanmar. This week we wish to champion and publicise the efforts of the Open Society Foundation in tackling the root causes of statelessness.
Part of the Shared Societies Project's mandate is to campaign globally for:
Structures and policies that are supportive of social cohesion
Legal frameworks to protect the right of the individual
Promoting respect, understanding and appreciation of diversity
Efforts to reduce tensions and hostilities between communities
With this in mind, many parallels can be drawn with efforts on our part to broach the subject and offer policy recommendations pertaining to tackling statelessness, to those of the STATELESSNESS PROJECT at the Open Society Foundation, which is engaged in:
Documenting the plight of stateless people through official reports and documentary photography
Partnering with local advocates to bring lawsuits challenging citizenship discrimination
Advocating for change in international bodies such as the United Nations, the African Union, and the U.S. State Department
Amplifying the voice of stateless people by providing a platform from which they can share their stories
Catch a glimpse of the challenge at hand from the above posted clip. Analysts estimate that upwards of 15 million people around the world are currently being denied citizenship, which bars and excludes these people from inter alia, voting, holding public office, exiting and entering a country freely and obtaining housing, healthcare employment and education.
Both the SSP and the Open Society Foundation are committed to campaigning for greater access to citizenship for minority discriminated communities worldwide, to ensure that a decent human life and standard of living is available to all.
Tune into the latest podcast from the Open Society Foundation, in which Laura Bingham discusses the legal battle to persuade states to eliminate the scourge of statelessness.